Archive for February, 2012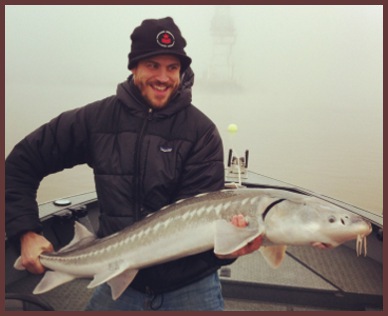 Oregon's Department of Fish & Wildlife announced Tuesday that last weekend's highly popular sturgeon "retention" season will close, effective immediately, on the lower Willamette River downstream from Willamette Falls, including the Multnomah Channel and the Gilbert River. This scuttles what fishery managers originally announced in January, a four-day retention season to include Feb. 17-18 and Feb. 24-25.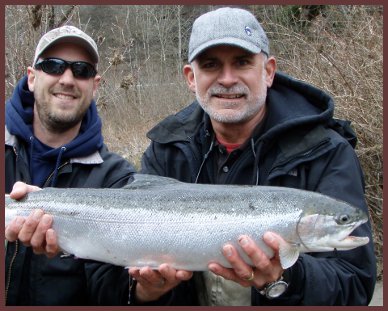 Sandy River winter steelhead fishing has been very productive since January's high water event. This keeper was taken in the lower Sandy River below Dabney State Park on a 1/8 oz. First Bite cerise & white jig fished under a West Coast float. While many anglers remember Thanksgiving as the traditional kick-off to winter steelhead season, the switch to a broodstock program has resulted in a later returning stock of fish. Success in February and March is also helped by a reduction in angler pressure as a number of people will switch their efforts over to the Columbia and Willamette Rivers as spring chinook salmon start to show up.