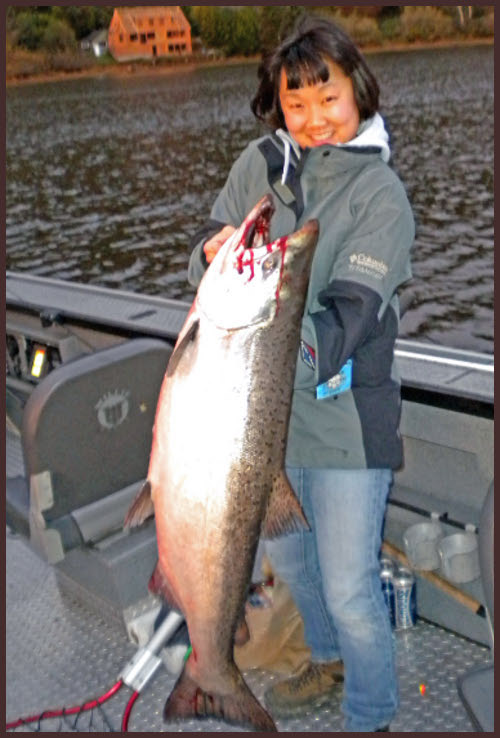 Congratulations to Stasi Adsitt of Happy Valley, OR who boated this beautiful fall chinook early Sunday morning in Tillamook Bay. The mother of three was able to join her husband Lee for a day of salmon fishing, which those of you with little ones know is an accomplishment in itself. Lee, who had already bagged a trophy bull elk in Montana with his buddy earlier this month, decided to bring his wife along this weekend for a shot at one of Tillamook's legendary fall chinook. Lee had mentioned to me when he booked the trip that Stasi had always been "lucky" when fishing. Little did I know…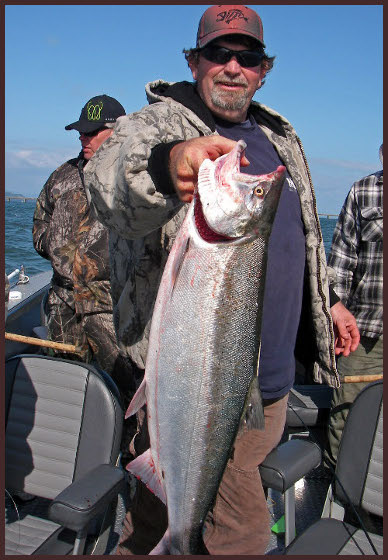 Effective Oct. 22nd the Columbia River coho salmon daily bag limit will increase to 3 fin-clipped hatchery coho. In response to this year's large return of coho salmon to the Columbia, Washington and Oregon officials approved the rule change Monday at a joint state hearing.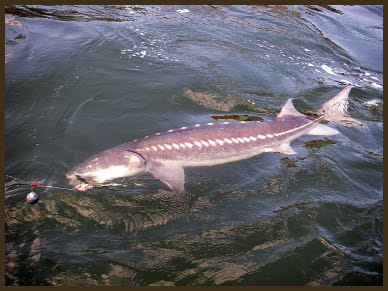 After a two month hiatus in August and September, the Columbia River is open once again for retention of white sturgeon between the Wauna Powerlines and Bonneville Dam. Legal size "keeper" sturgeon between 38 and 54 inches long are available to catch and bring home for the table on Thursdays, Fridays, and Saturdays. The season is slated to run from October 1st through December 31st (or until the harvest guideline of approximately 11,300 fish is met).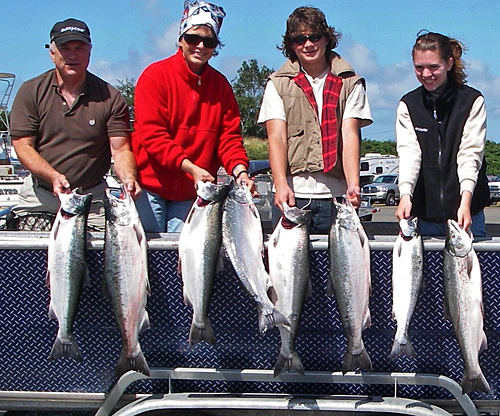 Don't miss out on the hottest salmon action of the year this August and September in Astoria, OR. The legendary Buoy 10 fishery is expected to return 1.3 million coho and 500,000 chinook salmon this year, almost double the amount of salmon which returned last year.
Sky's Guide Service will be targeting the upriver bright fall chinook starting on Aug. 15th out of Astoria with high expectations for this year's run. Last year was excellent for both chinook and silvers and we expect 2009 to be even better. The daily limit of silver salmon increases to 3 on Sep. 1st in the Columbia River. Make plans now to spend an unforgettable day salmon fishing on Oregon's coast.
We'll be posting new testimonials on our blog from time to time. Here are two recent comments from Steve and Mark:
"Sky, I want to thank you for the fine day on the river. Your knowledge of the fishery and constant work effort put us into fish while the other boats were waiting for something to happen. I've been on quite a few boats both private and chartered, and I really enjoyed this trip..great boat, good company, and fish in the boat.. .can't wait to do it all again."

– Steve Brinlee – Independence Oregon
"The boys and I went with Sky on a sturgeon trip and had a great time. We were in the fish the whole time and hooked a trophy of a lifetime. We are planning on doing the same trip with Sky every year. Thanks!"

– Mark LaVelle – Springfield, Oregon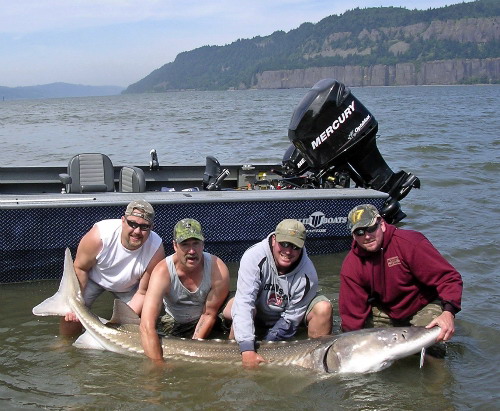 Columbia River anglers looking to cool off this summer are finding the world class oversize sturgeon fishery below Bonneville Dam red-hot this time of year. Tales of behemoth sturgeon over 20′ long and over 1,500 pounds have circulated throughout the Gorge for years.
Read the rest of this entry »