Posts Tagged 'spring chinook'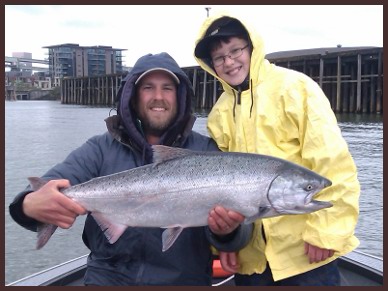 Guide Skylen Freet with 12 year old Dallas Ransom and his first ever salmon, a beautiful spring chinook caught on the Willamette River in downtown Portland on Easter Sunday. The first of many for a very promising angler. Congratulations Dallas !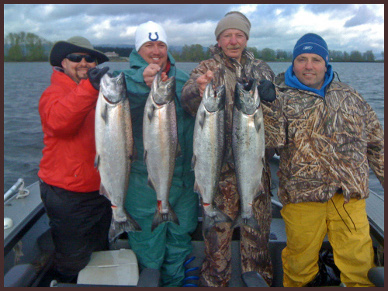 Spring chinook salmon fishing has been excellent so far this year on the Columbia River. Almost a half million Columbia upriver springers are predicted by Oregon's Dept. of Fish & Wildlife to return in 2010. The season started off in February with unseasonably warm weather and plenty of fish to go around. As the season heats up catch rates are expected to go even higher with the bulk of the run still yet to come.